We were in Kalaw waiting to leave for the trekking two days later.
Having time to spend, we looked on the map and noticed that Pindaya and its famous caves were not that far away (less than 40 km) so we started to search information to figure out how to reach them in a day.
We asked at the guesthouse, shops selling bus tickets and passers-by but the answer was always the same: you can only do with a taxi at the cost of 35000 Kyat (more than 20 €).
Wa are travelling on a low budget, so 20 € are really too many, and then we were a little bit bothered about having to take a cab with driver and not be able to move around alone. We were about to give up, when what would be our trekking guide, told us that we could also do it with a low budget using shared pick-ups.
The Pindaya caves were back on our itinerary. For those who want to try the experience, actually much simpler than expected, here is what we did.
HOW TO REACH PINDAYA CAVES FROM KALAW IN A DAY: GET UP EARLY
The first thing to do is to wake up early and be ready at 6:45 in the street in front of the main pagoda. From here, there are minibuses leading to Aungpan (1000 Kyat-15 minutes) leaving at 7am. As soon entered the minibus, we informed the driver that Pindaya was our final destination, so he left us right up to the north detour. Once we got down, we went across the street, and we waited around the corner.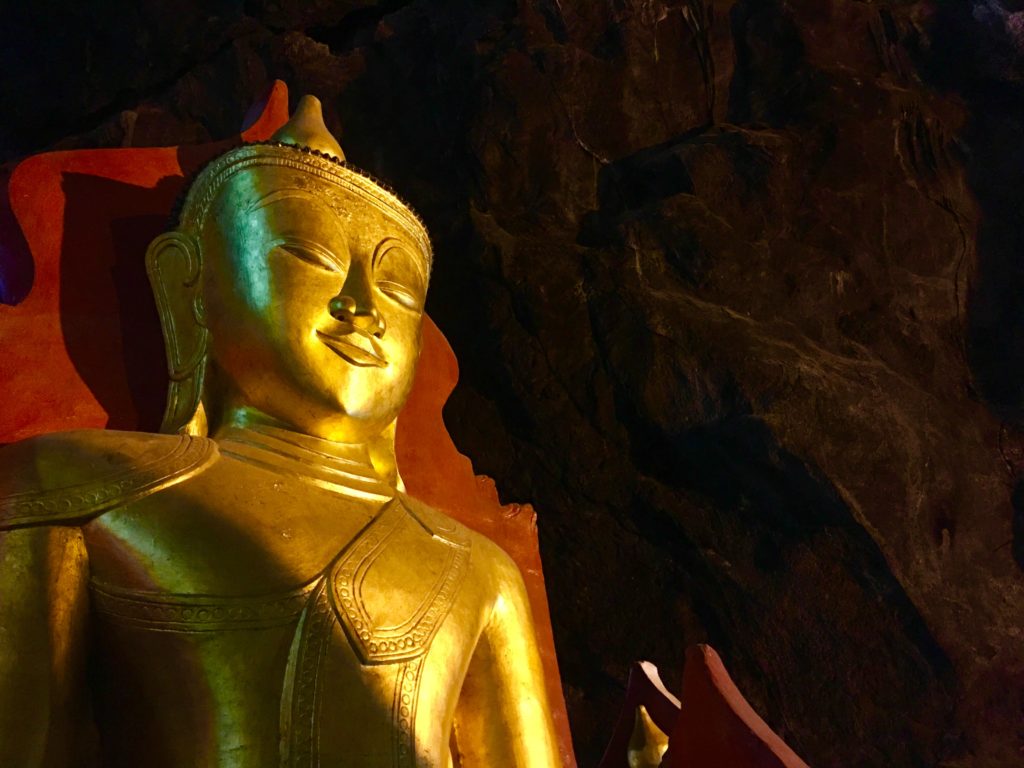 HOW TO REACH PINDAYA CAVES FROM KALAW IN A DAY: BE PATIENT
As soon as we got off the first bus, we were literally surrounded by mototaxi drivers who proposed their services for absurd prices, someone 40.000 kyat, someone 20.000, someone 18.000. We were prepared and we answered to everyone with a smile and saying we'd take the bus.
They obviously had the answer ready: first the bus for that day was cancelled, then according to someone it would arrive at 12, while for others at 11. I mean, listening to them seemed an impossible feat. But here we are, all of a sudden, in the middle of the crowd, a chubby, smiling man with a helmet on his head indicates a pick-up a few feet ahead. We asked the driver and he was happy to take us. Cost 3.000 Kyat (2 €) for about half an hour of travel that we spend sitting on bags of sweet little apples (the other passenger traveling on fruit took a couple out of the bag and gave them to us to try! . Arrived in Pindaya, the driver of the pick-up left us on the main road near the market and indicated the direction to be taken to reach the caves.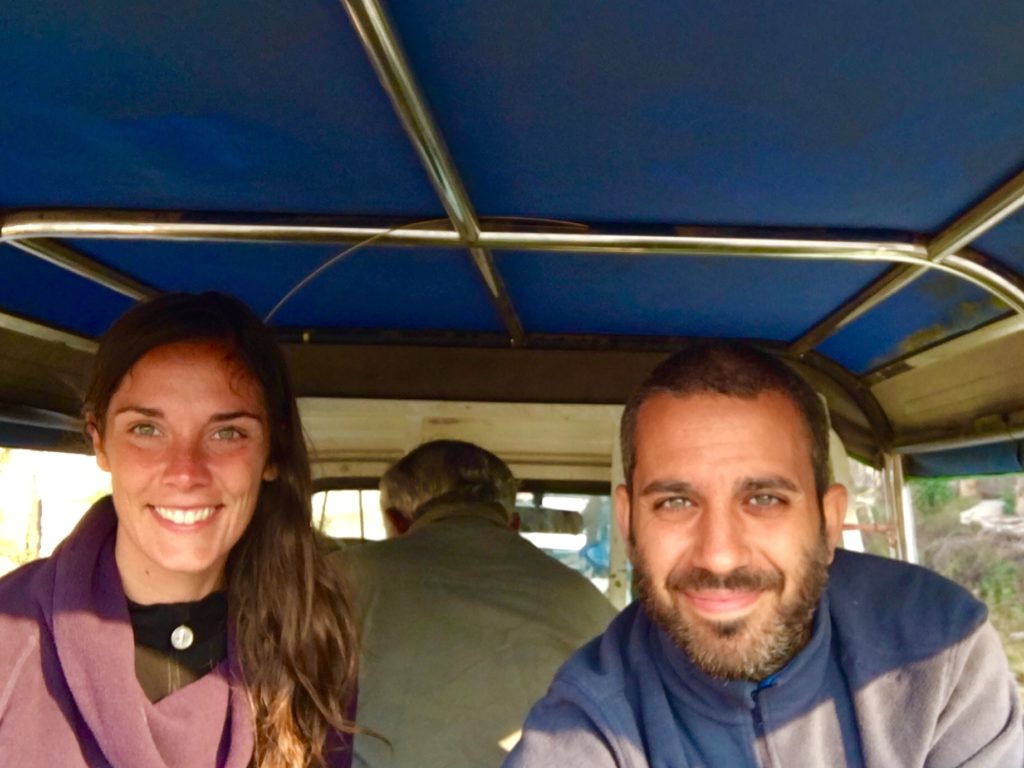 HOW TO REACH PINDAYA CAVES FROM KALAW IN A DAY: WALK AND COUNT
From the market to the entrance of the main cave, the road is about 20 minutes and is completely flat. One part of the route runs along the lake, where you can see women doing laundry. Once arrived at the foot of the cave, there are two options: take a pick-up to the entrance or take steps. We survived despite the stairs to do barefoot (no shoes or socks). The entrance has a cost of 3.000 kyat and you can leave your shoes right at the stall selling the ticket. The inside of Pindaya cave is really spectacular. A surreal place where more than 8000 Buddha depictions are held. There are high and imposing statues and other small and hidden in the niches of the rock, some gold, others covered with coloured drapes.
V
HOW TO REACH PINDAYA CAVES FROM KALAW IN A DAY: THE ALTERNATIVE WAY BACK
We spent about 2 hours inside the cave, lost and flooded with all that gold.
To go back to Kalaw we retraced the road along the lake and once we got to the market, we found again the taxi drivers ready to take us back to Aungpan for "only" 20.000 kyat. Of course we stand waiting for the bus that, according to all of them, would have not been there until the next morning!!
It was time for us to "use strong manners". Thumbs out and hitchhiking. The third car stopped and a group of Chinese tourists got us up. No one spoke English, so we used our knowledge of Chinese that reduce to "ni hao" (hello) and we positively impressed them. After a few selfies and some Chinese Mandarin, we arrived at destination.
For those who do not want to hitchhike, there are pick-ups heading to Taungy (the last at 14:00 or 15:00). Just ask to be left in Aungpan and from there take another minibus to Kalaw.
Described seems to be complicated to reach the caves of pindaya from kalaw in the day. In fact, it is much simpler than it appears and is definitely worth it!
HERE more posts related to Myanmar
Ciao, siamo Angela e Paolo e a gennaio 2018 siamo partiti per un viaggio a tempo indeterminato. Da allora giriamo il mondo con un budget di 10€ al giorno.

SCOPRI TUTTO NEL NOSTRO LIBRO