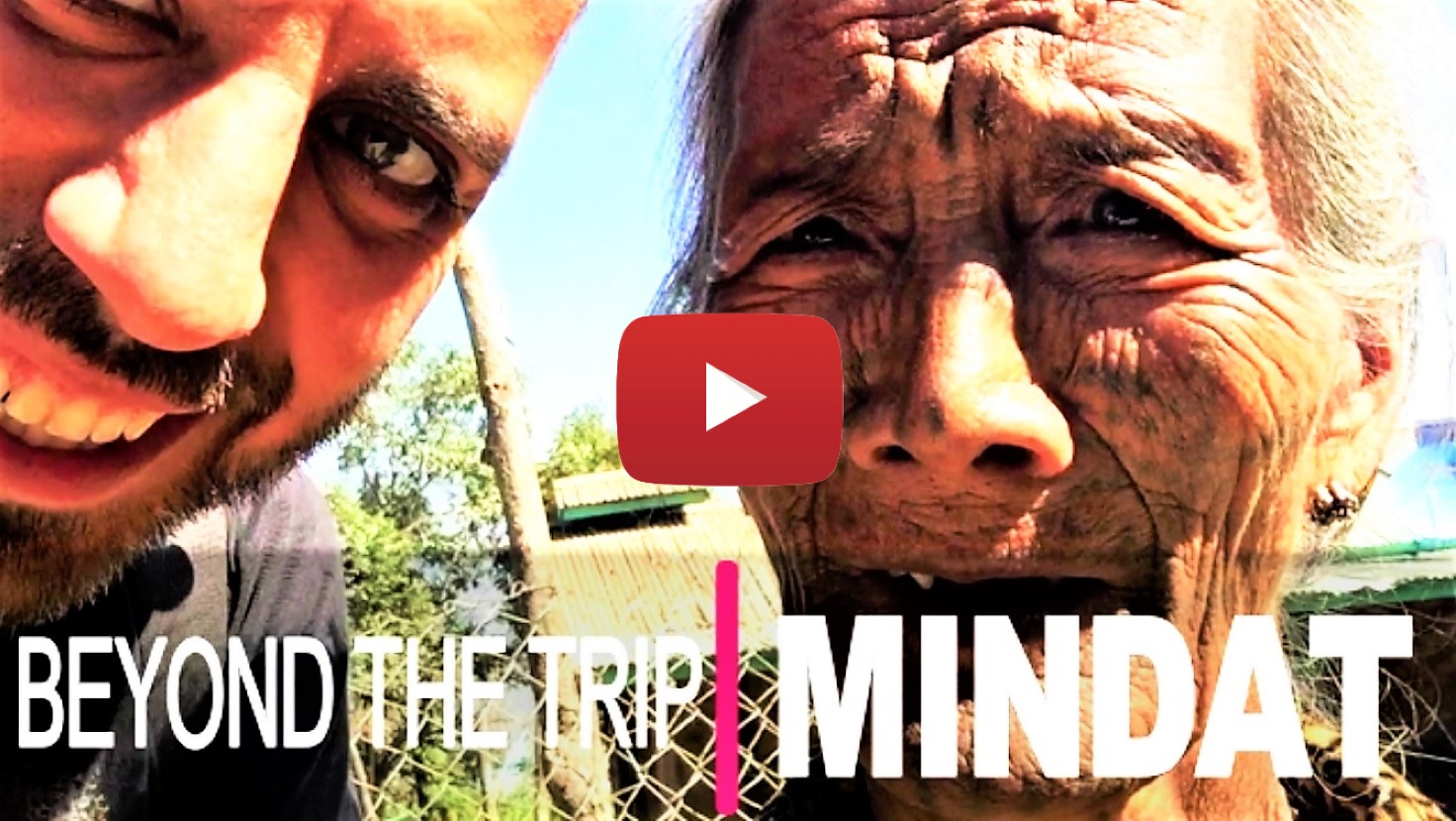 What to see in Myanmar outside the tourist routes?
What to see in Mindat? Why going there?
Mindat is a small village in the north west of Myanmar.
Located at the foot of Mount Victoria, until few years ago the area was closed to tourism (access only with special permits).
Today, however, Mindat appears on the itinerary of several travellers interested in discovering local culture or trekking in the surrounding areas.
Fortunately, we also included it in our itinerary and here we explain how we reached it, what we found and if we liked it.

What to see in Mindat: how to get there
After spending a couple of days exploring Bagan and its temples, it was time to venture to discover Mindat.
We asked the guesthouse and various agencies which was the best way to reach it and everyone agreed both on the road with a change in Pakokku, and on the price of 20.000 kyat per person.
Honestly, it seemed a bit expensive, so we tried to see if it was possible to do it independently without going through agencies, and so it was.
That's how it went…
6:00 am wake up to reach the pick up stop in front of the Nyaung-U market.
The Pick-up for Pakokku leaves at 6:30 and in about an hour it arrives to destination. The cost is 3000 Kyat per person.
Once we got to Pakokku, the situation became a little more complicated, especially we didn't want to take a tuk-Tuk.
There are 3 bus stations in Pakokku: 2 are actually small offices and only one is the real station with various companies covering different destinations.
We went to this last one on Myoma road which it is also the only one on Google Maps. Unfortunately, very few people understand English, and almost no one will be able to give you correct directions.
The minivan for Mindat leaves at 9:00 (the next one is at 13:00) and takes about 6 hours, including a lunch break. The cost varies from 7000 kyat to 8500 kyat.
The road is under construction so very dusty, full of holes and curves… not suitable for those suffering from car sickness.
In total to go from Bagan to Mindat we spent 10.500 kyat, almost half of that budgeted in guesthouse.
Minivans from Mindat to Pakokku leave at 8.00/8:30 am, ask the guesthouse or the various stands on the main street.
What to see in Mindat: reason to go there
As soon as we got out of the minivan, we wondered what there was to see in this dusty little town. Then we realized…
First of all the beautiful view.
On both sides of the main road there is a wonderful view of the mountains and all shops and restaurants seem to enjoy it fully. At dawn, the sun that comes from behind the high peaks covered in trees is truly suggestive.
In this area of the Country, where the prevailing religion is the Catholic one, in addition to the pagodas you can see very animated churches on Sunday morning.
Secondly, people.
In Burma, especially in villages outside the most tourist circuits, people are genuinely curious and hospitable to foreign travellers. Mindat is no less and the smiles will come to profusion.
But there is one more thing; it's about the tattooed women living in this area.
At Mindat you can meet them at the market or just outside the village, walking on the main road.
We would like to make a premise here that it may seem obvious to some people but, given the scenes we have witnessed, it seems to us to be appropriate.
These women are people and not attractions, so they must be approach accordingly. Before taking a picture it is right to ask for permission and maybe stay and talk (with gestures) to them and give some smile in return. Very often they will tell you that they do not want to be photographed, accept it and avoid embarrassing scenes.
For those who want, the various guesthouses organize scooter tours to the villages in the area (the cost is about 25.000 kyat each + about 30 USD for the guide to share among all participants) and here you can photograph tattooed women at the cost of 5000 Kyat to photo.
We honestly didn't take the tour but we heard a lot of people being a little disappointed by the experience.
The pics you see below were made in villages within walking distance from Mindat, always asking for permission before snapping.

But who are these women and why are their faces tattooed?
There are several theories about this, but the most accredited says that in the past to make themselves uglier and prevent the prince from choosing them as concubines, the women of the villages will tatoo their face. The process was very painful and was done on young women from 11 to 20 years old. Since 1960, the practice has been made illegal.
What to see in Mindat: Where to sleep
Mindat is a very small town and everythingis on the main street where most of the guesthouses are located. After checking almost all of them (6/7 in total), we can say that it is impossible to deal with the price… they will not come down from a kyat even if you decide staying long.
The cheapest we found, and our choice, is Victory guesthouse at the cost of 10.000 kyat per person per night. There is no hot water and the bathroom is in common, but the rooms are clean and spacious and the view is really beautiful.
It's right in front of the market on the main street.
Second place, in order of price, is Thun guesthouse at the cost of 25.000 kyat for a double room, 40.000 kyat for a 4 people room.
PS: no one in Mindat has wifi and electricity is only available at night. Oredoo has no signal while MPT works well.
Ciao, siamo Angela e Paolo e a gennaio 2018 siamo partiti per un viaggio a tempo indeterminato. Da allora giriamo il mondo con un budget di 10€ al giorno.

SCOPRI TUTTO NEL NOSTRO LIBRO