What to see and do in Laos?
What to see in Muang Khua?
Taking a boat on the river Nam Ou, how much is it?
The north of Laos is authentic and wild.
The small villages and tribes with their clothes and tradition, are one of the main attraction in this part of the Country.
Luang Namtha and Muang Sing are definitly the best places to get in touch with the local culture.
In the north, but on the east side, an unmissable experience is to take a boat on the wild Nam Ou river.
Two are the main steps of the jorney..
The first one from Nong Khiaw to Muang Ngoi and the second one from Muang Ngoi to Muang Khua.
Here all the details of the second part of the journey.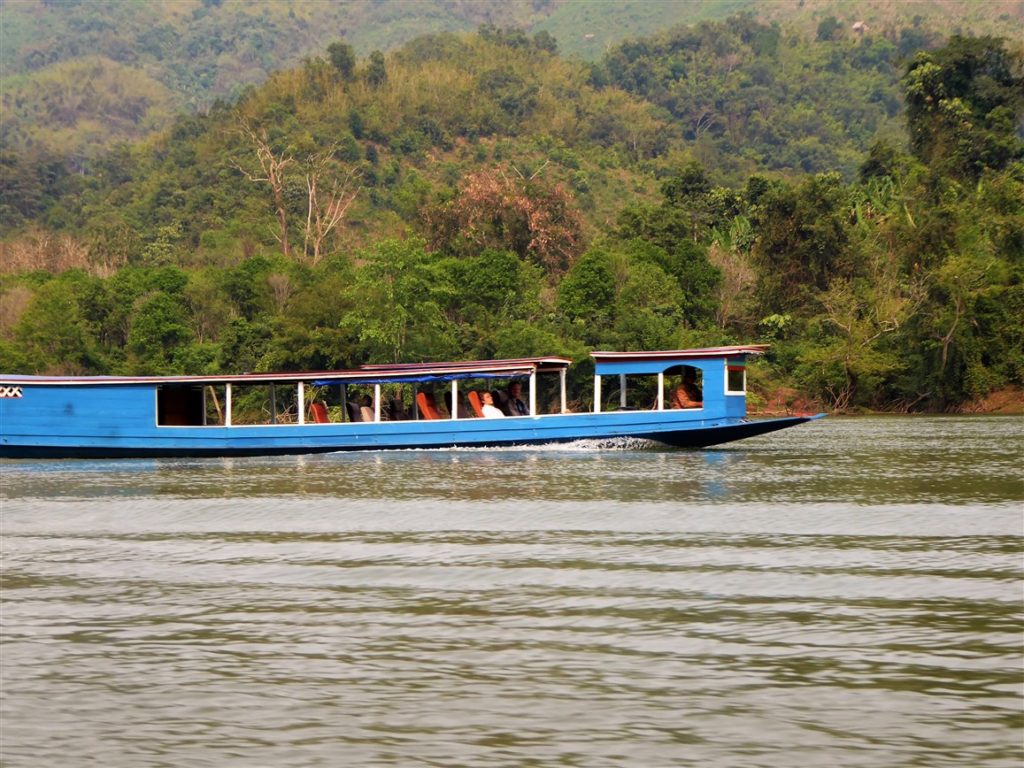 From Muang Ngoi to Muang Khua – sailing the Nam Ou river: timing and costs
The shared boat that connects Muang Ngoi with Muang Khua leaves every day at 12/12:30.
We recommend to arrive earlier because the boat comes from Nong Khiaw and leaves earlier if there is no one waiting.
The ticket costs 120.000 KIP (updated March 2018) and includes also the tuk-tuk to cross the dam built along the river.
From Muang Ngoi to Muang Khua – sailing the Nam Ou river: where to buy the ticket
Tickets are for sale half an hour prior to departure of the boat at the stall near the Lattanavonga guesthouse. There's a sign that says "boat ticket".
From Muang Ngoi to Muang Khua – sailing the Nam Ou river: useful info
The boat is very "rustic". You'll be sitting on wooden planks and after 2 hours this can become a nightmare. On the boat it's better to move as little as possible. There is a carport that repairs from the sun or (partly) from the rain.
The boats are low and you'll be seatting close to water, so in case of rapids, it is easy to get wet. Better remember a k-way and waterproof covers for backpacks.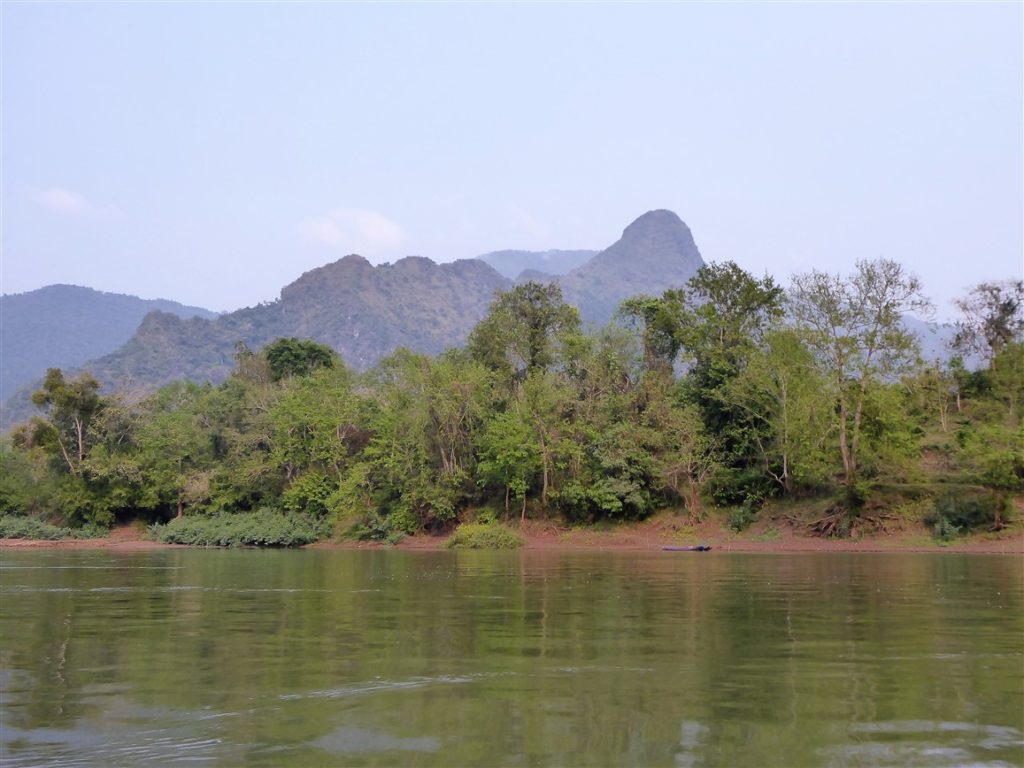 From Muang Ngoi to Muang Khua – sailing the Nam Ou river: lenght of the journey and what to see
Il viaggio dura in totale circa 4 ore. Dopo un'ora di navigazione è necessario scendere dalla barca con i propri zaini e salire su un tuk-tuk che attraversa la diga costruita in questo tratto del fiume. 10 minuti di strada e si prende una nuova barca.
Da qui il viaggio dura circa 3 ore, incluse le varie fermate per far salire e scendere i passeggeri.
Il paesaggio è spettacolare. Natura selvaggia e incontaminata. Noi abbiamo passato il tempo a chiederci cosa mai ci facessero quei piccoli villaggi sperduti in quei luoghi
Il viaggio è sicuramente stupendo ma anche parecchio più impegnativo rispetto alla prima tratta Nong Khiew- Muang Ngoi. La barca non è comoda, ci si bagna parecchio e fa abbastanza freddo. Ma se si supera tutto questo, resta un'esperienza bella da ricordare.
PLANNING A TRIP IN LAOS? HERE ARE INFO
Ciao, siamo Angela e Paolo e a gennaio 2018 siamo partiti per un viaggio a tempo indeterminato. Da allora giriamo il mondo con un budget di 10€ al giorno.