It's really hard to answere the question "How are people of Sri Lanka?" During our journey we were able to meet only those living in a particular area: on the south west of the island.
HERE the details of our tour.
So, we will tell you only our experience with people and, for sure, we'll miss many aspects of a country that is small in size but huge in terms of culture, traditions, colors. In fact, there are many ethnic groups and religions that are learning to live together in this small island.
Here are our 6 points about how are people in Sri Lanka:
1) How are the people of Sri Lanka – Customs and traditions
One common feature of people in Sri Lanka is the bright and cheerful colours of saris and sarongs.
Women wear the sari in every situation: we are too accustomed to black / blue suits, so their coloured dresses make them look like elegant princesses.
A completely different story for men. They seem very comfortable in their long sarongs.
Paolo tried to wear one of them… this was the advice of the expert: "Hold it well around your waist if you don't want it to fall down!!" (The sarong, like the kilt, must be worn without anything underneath!!). In Sri Lanka no one wears pants at home!!
2) How are the people of Sri Lanka – Women
They seem to be running the whole island! We saw them doing heavy and tiring work while dealing with children, or preparing hot food and being super organized in the middle of traffic and hot weather.
In Sri Lanka we eat mainly thanks to them: it is women who collect rice, work in tea plantations, sell vegetables at the market. Then they also cook and, with their colorful clothes, sell takeaway meals.
This is our encounter with the women of Galle.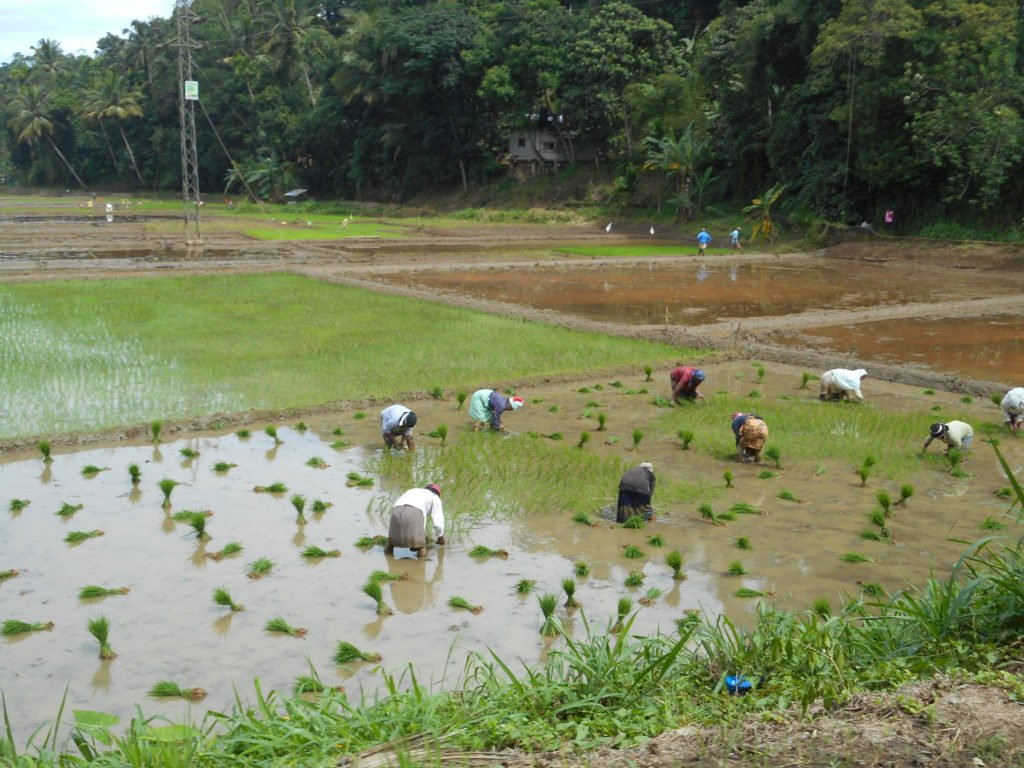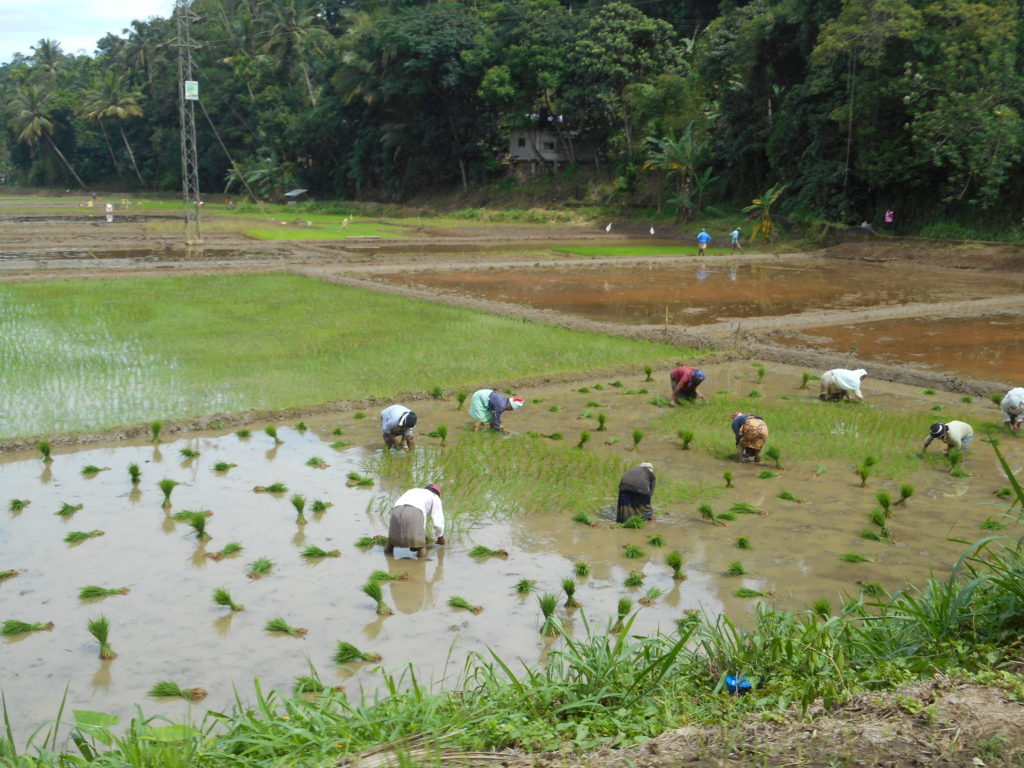 3) How are the people of Sri Lanka – Men
We met them while carrying out many tasks: crazy drivers of tuk tuk and buses, sellers on the beaches or on trains and buses, welcoming guesthouse owners and as famous stilt fishermen… They're full of initiative and resourcefulness!
Then, we saw them cooking! They say that the best chefs are men… certainly in Sri Lanka they have a lot of cooking skills!
4) How are the people of Sri Lanka – The positive aspects of our experience as travellers
Some days before landing in Sri Lanka, we read Tiziano Terzani's book "in Asia"… so let us say that we were not really "serene" about visiting a country where recently took place a bloody civil war that involved also kids. When we arrived there, however, we were aware of the efforts made by everyone to make travellers feel as comfortable as possible. From the tuk-tuk driver, who did not know where our guesthouse was, but asked everyone for information. To the incredible help we got from almost everybody in Kandy, where we were looking for a scooter to rent.
5) How are the people of Sri Lanka – The negative aspects of our experience as travellers
Traffic and reckless driving! Nothing compared to India, but the fact of being on an island, among tea plantations, temples and rice fields puts even more emphasis on the chaos and dirty air of cities like kandy or Colombo.
Another negative aspect is the pollution of the beaches. Unfortunately, in some places it is still a big problem. But the awareness and responsibility of tourists will certainly help to improve the situation.
6) How are the people of Sri Lanka – Curiosities
In Sri Lanka to say "Yes", you move your head very quickly to the right and left. It is very similar to what we do to say "No" and, at the beginning it was easy to confuse!!
Other features: at least 80% of the people we met had a relative or a friend in Italy! 😉
Ciao, siamo Angela e Paolo e a gennaio 2018 siamo partiti per un viaggio a tempo indeterminato. Da allora giriamo il mondo con un budget di 10€ al giorno.

SCOPRI TUTTO NEL NOSTRO LIBRO