We arrive in Hikkaduwa on a train from Bentota. The guide book says there are turtles here… we are really looking forward to seeing them!
We have to walk passed the villas and hotels, before finding a nice and wild beach. Getting closer to that area, we notice something moving in the water.
Small heads are coming out from the clear and warm ocean water… giant turtles are swimming near the beach and they seem to enjoy playing with tourists.
We would love to spend time swimming and feeding turtles, but it's also time for a sunbath! We find a desolated place and we lay on the beach when a funny seller joins us.
He is carrying a miniature of a boat made with bamboo but, apparently, he can sell us everything: painted shells, wicker baskets, souvenirs…
The man looks tired and he seats next to us to rest a bit. He wants to know where we are from and we can't finish to say the word "Italy" that a huge smile appears on his face.
He tells us he likes Italians, but also Spanish people and Europeans in general… but definitely not Russians because "they drink all day and they are not nice, they don't want to buy souvenirs".
He gives us his point of view on the tourism in Sri Lanka: Italians visiting the island are fewer and fewer, replaced by Asian and Est European tourists.
We are really interested by his speech and we decide to ask something about his family.
He has 4 sons and 10 nephews, all of them living together… he stands up but before leaving he asks us something else: " would you like marijuana?" What a funky grandpa! 😊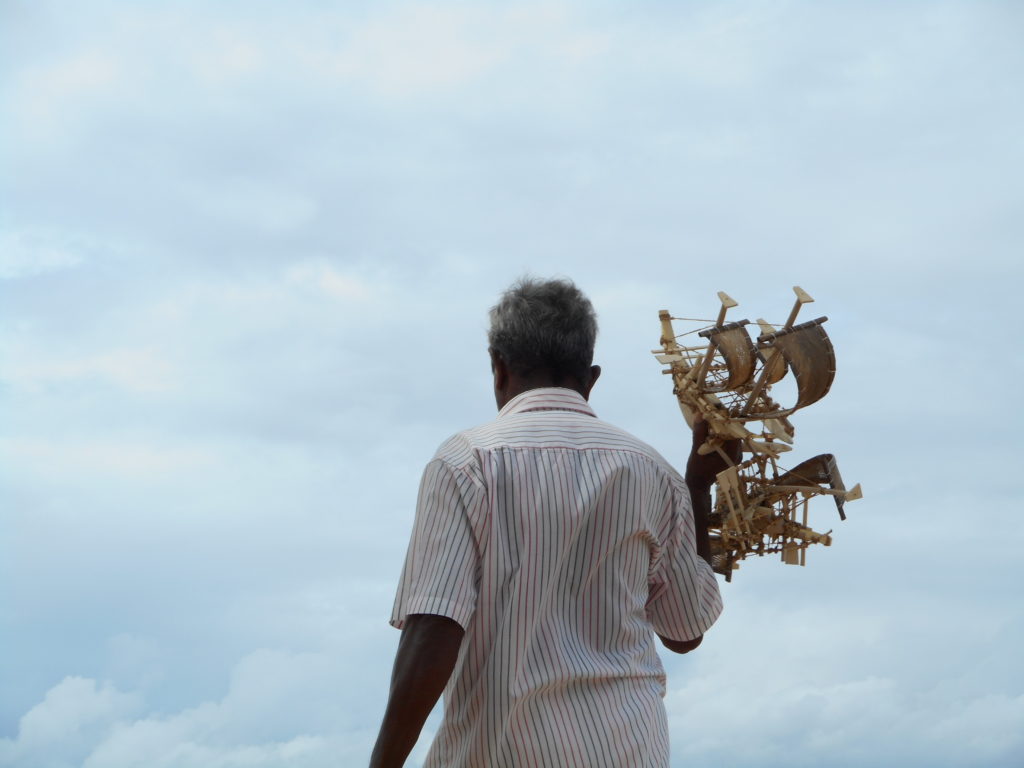 MORE POSTS ABOUT SRI LANKA HERE
Ciao, siamo Angela e Paolo e a gennaio 2018 siamo partiti per un viaggio a tempo indeterminato. Da allora giriamo il mondo con un budget di 10€ al giorno.

SCOPRI TUTTO NEL NOSTRO LIBRO