Galle is a small town on the south west coast of Sri Lanka. It's surrounded by ancient walls that keep inside a calm and relaxed atmosphere. In its narrow and silent streets, we made happy and unexpected encounters.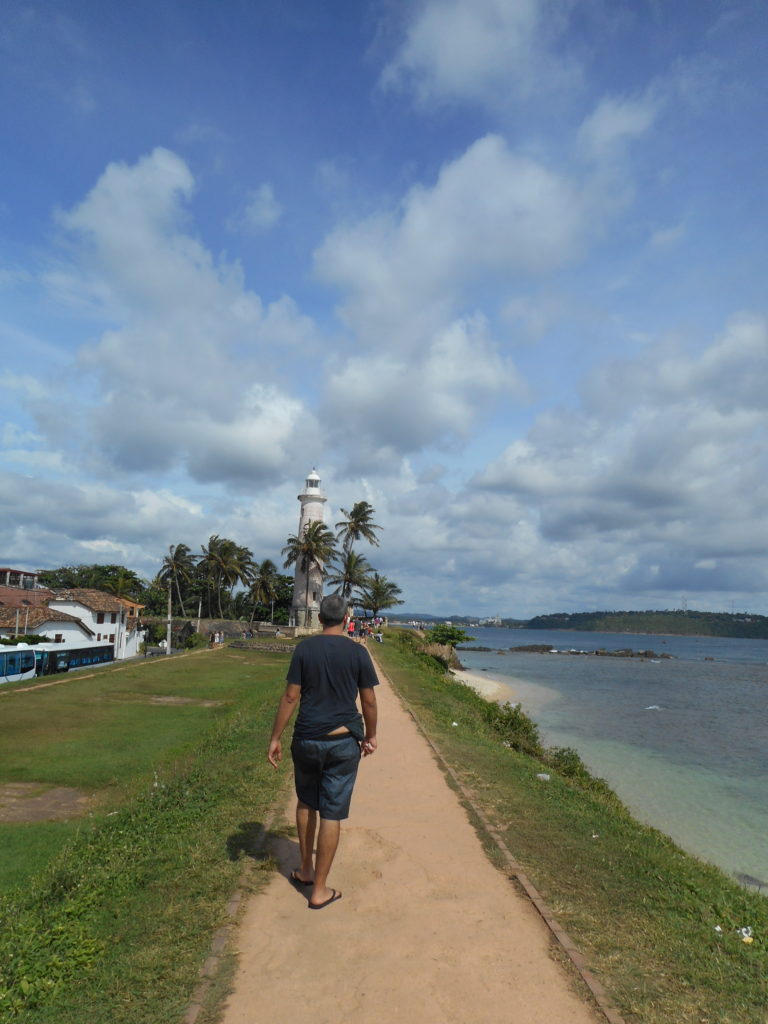 Galle fort is surrounded on three sides by the Indian ocean but we arrive from the 4th side, definitely the chaotic one.
At the entrance of the wall, a smiling face welcomes us. It's the first person we met in Galle. A woman, wearing a purple t-shirt, sells food on a tuk tuk parked on the side of the road. She is really well organized with boxes, spoons, bags… in a few minutes she prepares for us a delicious take away meal (mainly rice, chicken, vegetables) and donates us a sincere smile.
Inside the walls of Galle's fort we visit old churches, museum, Buddhist temples… but there's a scene that really surprises us. A young girl, wearing a wedding dress, is posing for pictures while leaning against a tuk tuk. This weird situation makes everyone laugh, in particular the tuk tuk' owner!
We all have the same question: isn't it too hot to wear that dress at 2pm?
We keep exploring the relaxed Galle fort, till we reach a balcony facing the ocean. Brave guys are jumping in the sea from here, making a show that attracts many tourists. Among them, an Indian family on holiday in Sri Lanka. They are really friendly, well dressed and smiling… we can't miss the chance to take a picture with them!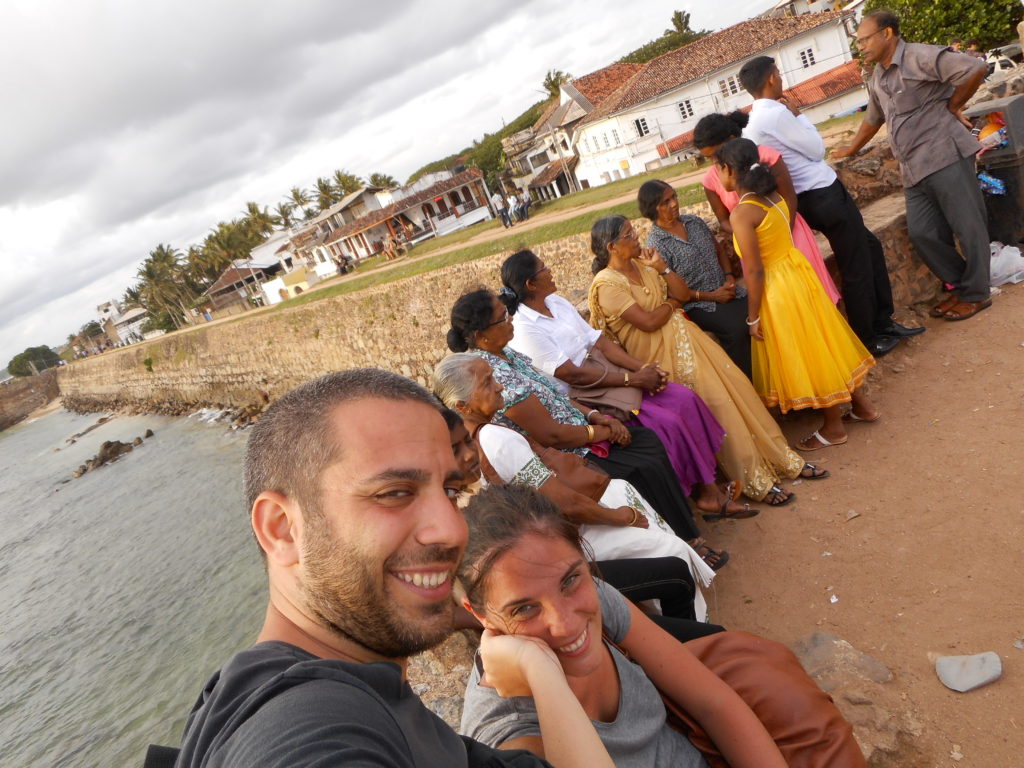 Galle is a small town where you can admire amazing buildings and natural landscapes, eat delicious curry and meet relaxed and happy people.
MORE POSTS ABOUT SRI LANKA HERE
Ciao, siamo Angela e Paolo e a gennaio 2018 siamo partiti per un viaggio a tempo indeterminato. Da allora giriamo il mondo con un budget di 10€ al giorno.

SCOPRI TUTTO NEL NOSTRO LIBRO