Beyond the trip in Tanzania we met amazing people…
Colourful dresses, kids' big lovely eyes, smiles and "high fives"… People are amazing and they made us falling in love with this stunning Country.
People at the Dar Es Salam market: the colourful dresses make it look like a party!
Dalla Dalla in Stone Town:
"All together with the same back pain, on the same uncomfortable seats, surviving sudden stops…"
HERE our adventure with people on dalla dallas

A woman carrying her shopping in Stone Town…there's no better way!
Women this technique can be really useful during sales!!
HERE our adventure in Stone Town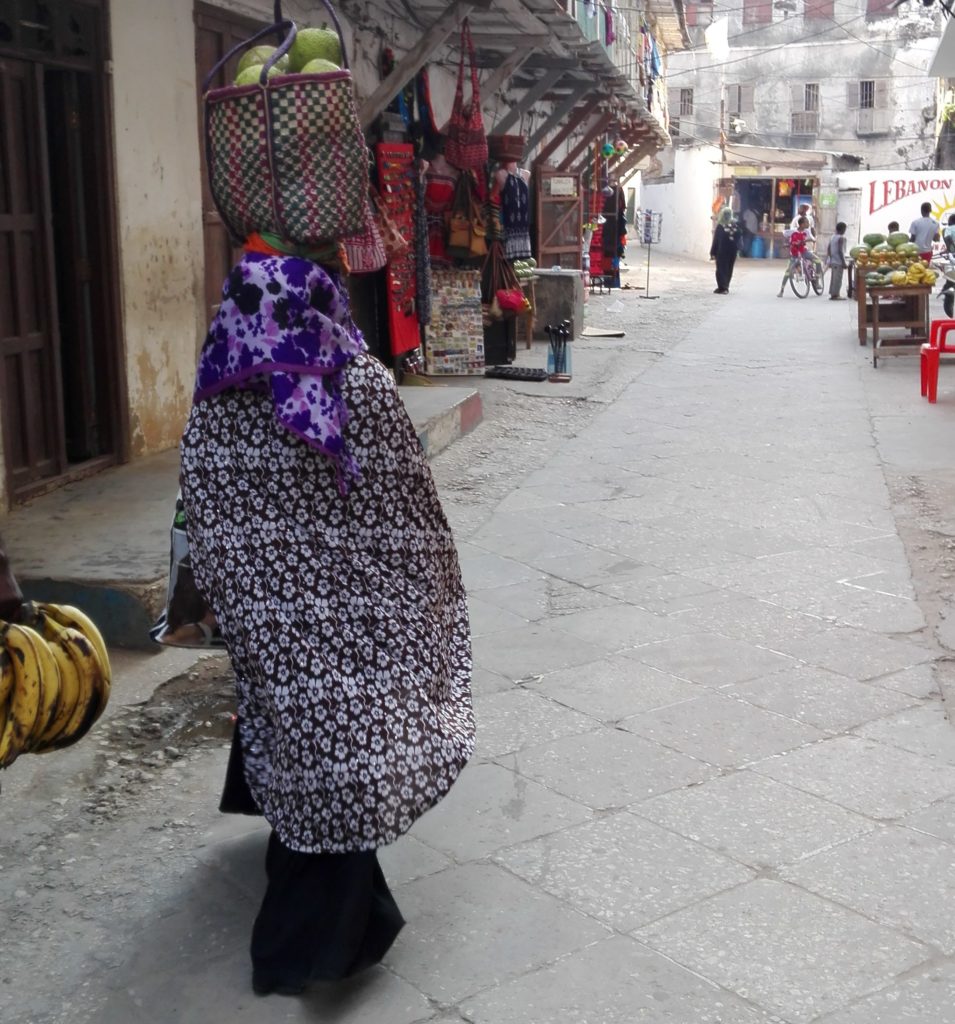 Mr Nutella at the Forhodani Garden's market 
HERE our adventure in Stone Town

Masai walking on Nungwi beach:
"How many goats did you give to Angela's father to marry her?"
HERE the Masai we met in Nungwi

Kids in Matemwe… Jambo Jambo and lovely smiles that warm the heart!
"How are you?"
Ciao, siamo Angela e Paolo e a gennaio 2018 siamo partiti per un viaggio a tempo indeterminato. Da allora giriamo il mondo con un budget di 10€ al giorno.

SCOPRI TUTTO NEL NOSTRO LIBRO