Taungoo (Toungoo) was not in our plans but then a friend suggested to visit it… realizing only after that he meant another city.
No problem, we thought. We may discover a new place.
And that happened! Here is our experience in Taungoo.
What to see and do in Taungoo: how to get there
Taungoo is connected to Yangon with a bus and the journey lasts about 5 hours.
Buses depart every hour from Aung Mingalar station.
You will be left on the busy main road, and from here you will have to walk a bit to get into the city centre.
There are also various shops, fruit vendors and other food vendors, but also some guesthouses.
We booked one on Booking.com the day before we reached the city.
In retrospect, I'd say we did well. All the signs we saw were, in fact, in the local language and few could speak English… it would have been very complicated to find cheap accommodation (however not impossible! ).

What to see and do in Taungoo: main attractions
When you choose to include a city in your travel itinerary, you look for information on the main attractions or interesting things to see. As we ended up in Taungoo by mistaket, we did the exercise after the visit and realized that we enjoyed it not so much for its temples, but especially for people who live there.
From the very first moment in town, we noticed a genuine curiosity from everyone. Some people were just watching us from afar, others tried to approach us with a shy mingalarbar (hello) and then the bravest who tried to use some English words. We felt like VIPs. At some point an entire street came out on the front door of their houses just to watch us and say goodbye… what a wonderful experience!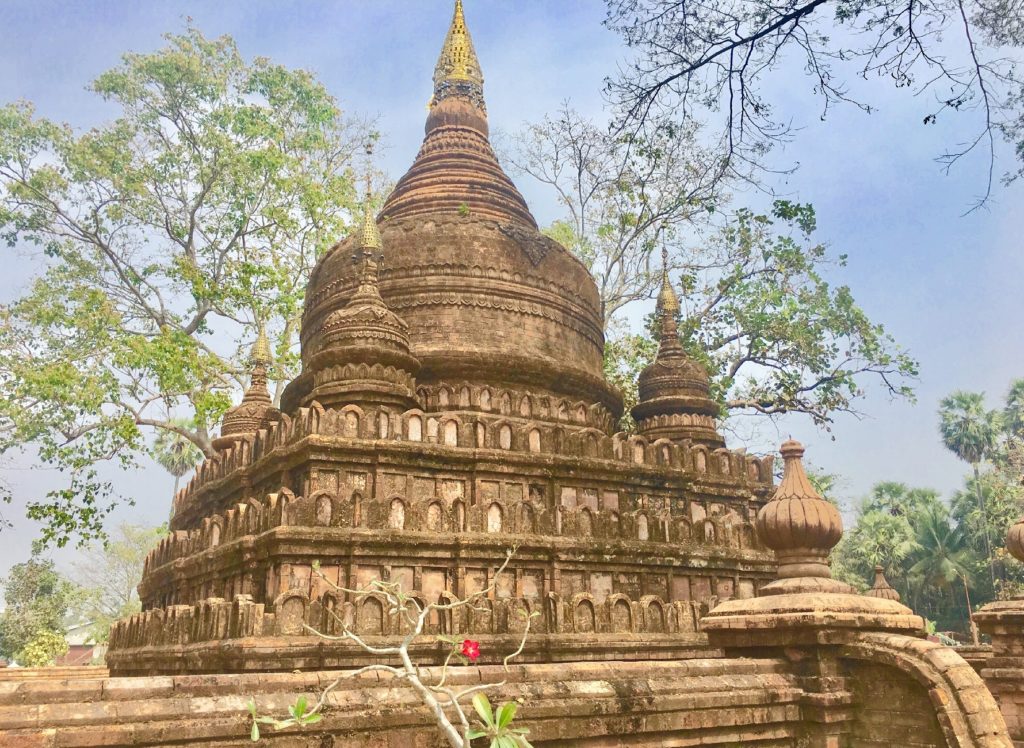 At Taungoo then you find the Shwe Sandaw pagoda in the centre, the Kan Taw Gyi a truly romantic artificial pond (in fact we saw several couples of lovers walking right there).
It is also very interesting to rent a bicycle and get lost in the surrounding countryside… all of this, however, has definitely passed on to the beautiful atmosphere of the city.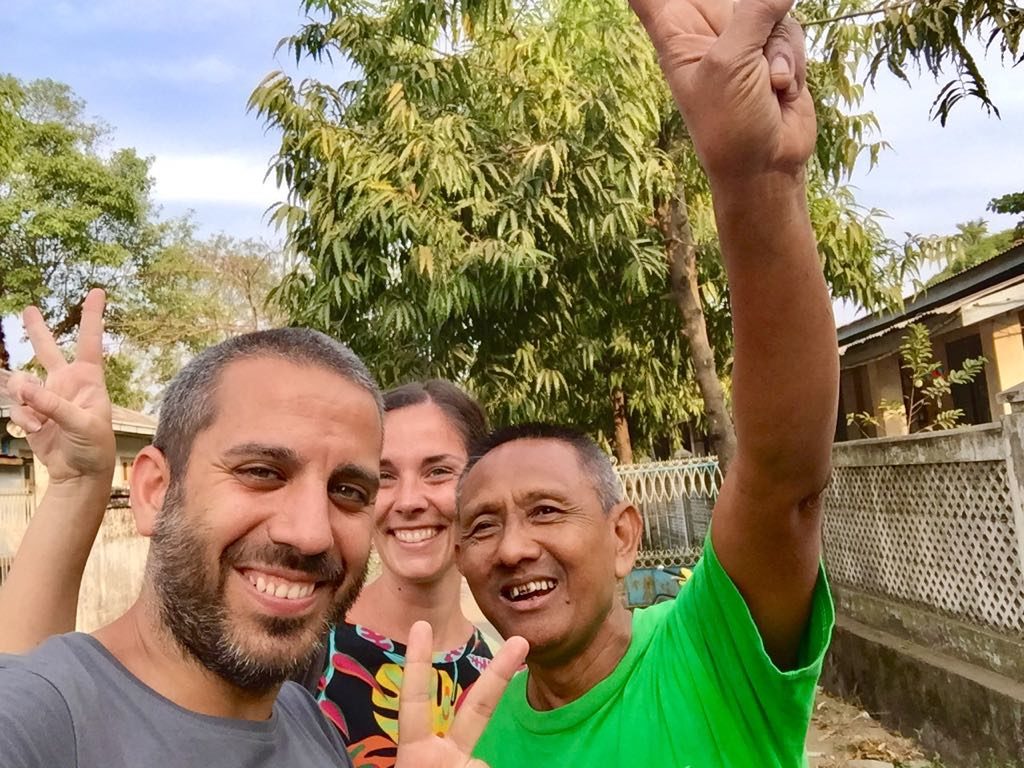 What to see and do in Taungoo: where to eat
At Taungoo we found a couple of places where it's worth stopping for something to eat.
For a sweet breakfast based on cake and excellent tea, we really enjoyed the MC Tan café and bakery.
Always on the same street, for lunch we didn't miss an amazing burmese curry at the restaurant Like. You can choose between different types of meat or vegetables, to accompany boiled rice. Everything is served with many other sauces and vegetables. The price is very low 1500/2000 Kyat per person.
What to see and do in Taungoo: going away
There is no real bus station in Taungoo. The main bus companies are located on the road that connects Yangon to Mandalay (the one where the bus left you on the way there).
An alternative to the bus is the train that passes from Taungoo and reaches north or Yangon. We took the night train to Kalaw (19 hours-4500 Kyat).. What an experience!!
TAUNGOO ≠ MONUMENTS AND ATTRACTIONS
TAUNGOO = ATMOSPHERE AND AMAZING PEOPLE
Here more posts related to Burma
Ciao, siamo Angela e Paolo e a gennaio 2018 siamo partiti per un viaggio a tempo indeterminato. Da allora giriamo il mondo con un budget di 10€ al giorno.

SCOPRI TUTTO NEL NOSTRO LIBRO