Zanzibar or Unguja is famous for its white stunning beaches and warm sea, but for many it's only for organised trips…
Is it possible to visit it with a backpackers' budget? Can you really get in touch with the locals? Absolutely!!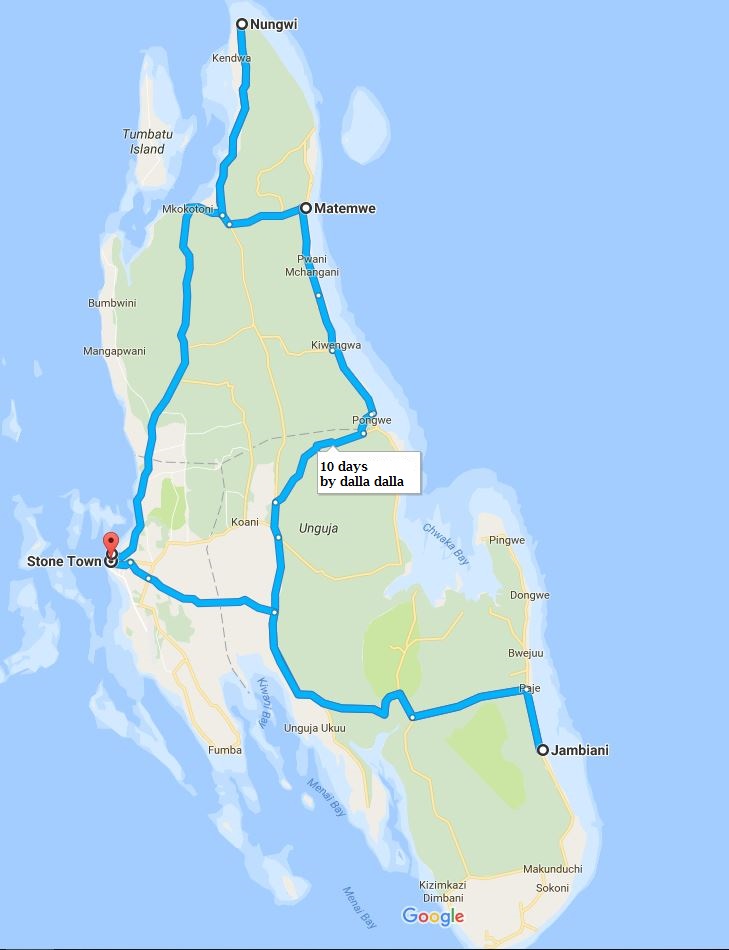 We did it with our 40 litre backpack and using Dalla Dalla.
10 days allowed us to really get to know the island and appreciate its culture.
For us Stone Town's harbour was the main entrance to Zanzibar (HERE are the people we met in Stone Town)
From Stone Town, thousands of dalla dalla leave every day, directed to almost any village on the island.
Dalla Dalla are vans converted to public transport and they can carry thousands of people and tones of goods for only a few cents.
They leave only when they are full, so it can can be a long wait.. they are not comfy but they are definitely the best way to get in touch with locals.
All together with the same back pain, on the same uncomfortable seats, surviving sudden stops… and you feel a bit less a tourist and a bit more involved in local life.
The second stop-over of our trip is Nungwi, in the north of Zanzibar.
Famous for its luxury resorts; Nungwi was able to keep an authentic feeling that can easily be found by just looking past the touristic cafes on the beach.(HERE are the MASAI we met in Nungwi)
We decide then to follow the east coast and going south on a dalla dalla, we arrive in Matemwe.
This village's main attraction is the stunning beach where a fish market is held every morning. (HERE the market on the beach).
We keep following the way south and we end up spending a few days in Jambiani.
Jambiani is a lovely village that has everything you need to relax on the beach, taste the Zanzibar kitchen and get a closer look into everyday life on the island.
From Jambiani you'll find plenty of dalla dalla directed to Stone Town.
MORE POSTS ABOUT TANZANIA HERE
Ciao, siamo Angela e Paolo e a gennaio 2018 siamo partiti per un viaggio a tempo indeterminato. Da allora giriamo il mondo con un budget di 10€ al giorno.

SCOPRI TUTTO NEL NOSTRO LIBRO